Check Our Notorious Cleaning Services In Hackney, E5

Guaranteed High-Standard Carpet Cleaning In Hackney, E5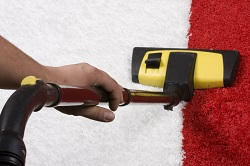 Just bought a new smoothie maker as you finally commit to that vegan diet? Chances are you'll integrate beetroot into the mix at some point. While we trust your command of the smoothie machine is good, we're all prone to the occasional spill over the side which sometimes reaches the floor. As you wipe away spillage off the kitchen bench, it's likely you're less alert to the stains that've seeped into your thick purple kitchen rug underfoot, not to mention those on the nearby living room carpet spilt during transportation. Upon realising much later when the stains seem irretrievable, you stretch your head and wonder what to do. Here's the solution – book our second to none carpet cleaning team at Carpet Cleaning Hackney today on 020 3540 8009and see your rug transformed through our rug cleaning service. Our Hackney carpet cleaners know that most stains are good at hiding but not after we've delivered our low cost carpet clean service.

Our Qualified Staff Will Supply A Fast And Efficient Upholstery Cleaning in Hackney, E5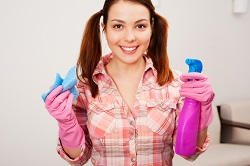 Did you know mattresses are included within our upholstery cleaning service in E5? Susceptible to dust mites, mould and bacteria, mattresses are often ignored, even though you may wash your bedclothes regularly. The upholstery cleaners we send out are accomplished across even the most strenuous of cleaning techniques which helps explain our reputation as the best sofa cleaning company around. We will use eco-friendly products if you require us to. Book today on 020 3540 8009 for the most affordable upholstery clean in Hackney has seen in a long time.

Why Our End Of Tenancy Cleaning Services Are The Best in Hackney, E5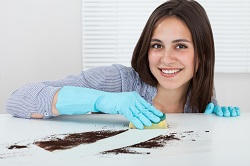 Busy moving out with kids this weekend? Resigned to calling a babysitter in as you and your husband attempt a marathon house clean likely to last the whole day? You don't need to call a babysitter, here's why – you will actually pay more to have your kids supervised since our end of tenancy cleaning service can be performed in a matter of hours. What's more, our rate over 60 minutes is unmatched by end of tenancy cleaners elsewhere. You won't find a better Hackney end of lease cleaning company locally as our customer ratings attest. Choose us for all your move out cleaning needs and call on 020 3540 8009.

Hire Our Hackney Domestic Cleaners Now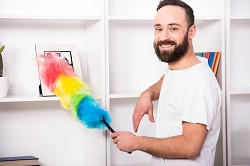 Our E5 domestic cleaning team is comprised of fully trained and vetted domestic cleaners who perform regularly over dissimilar homes. This means no task is unfamiliar, and we even include ironing within our standard home clean offer. Our unrivalled domestic clean in Hackney service covers all the key areas of the home including the front entrance way, kitchen, living room, all bedrooms and all bathrooms. Our fully vetted team use only the best in modern cleaning techniques across market-leading equipment.

With Our House Cleaning Service in Hackney E5, Your Home Will Look Great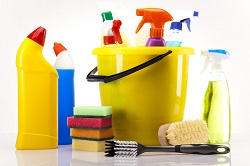 Sceptical about entrusting your home to strangers while you're not present? We understand just how much you value your property and the thought of having a group of unfamiliar people in your house at any given time is off-putting, especially when you're not there. This is precisely why our E5 house cleaning staff are all fully vetted, including an in-person interview, and have undergone criminal records checks in compliance with official regulations. Though the individual house cleaners we send out may vary with each revisit, one thing is for sure – each worker on site is capable of producing ID at any given time. So you can trust us ahead of committing to our monthly home clean rate at just a fraction more than our standard one-off house clean rate.

We'll Give Your Office The Clean It Needs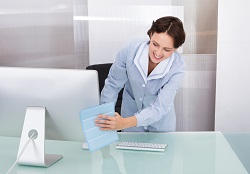 Any busy office requires regular cleaning. Think how many times people walk around the office each day retrieving information and performing tasks. Also think about the sheer amount of bodies bent over computers. The place is a breeding ground for bacteria. For this reason our office cleaning team at Carpet Cleaning Hackneyare committed to boosting your office's hygiene standards as well as presentation ones, since you can ill afford to lose staff members to sickness. Our fully vetted office cleaners accept responsibility in propelling your business forward and will perform an affordable office clean unmatched by other commercial cleaners Hackney has to offer.